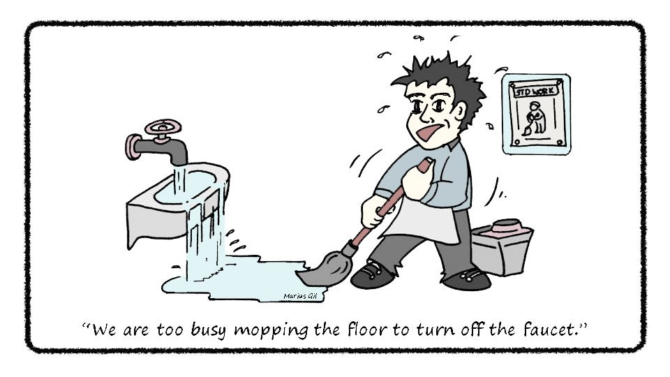 Before we discuss the why, let's define these terms. World Health Organization states "Health is the state of complete physical, mental, and social well-being and not merely the absence of disease and infirmity." So our goal should be not just absence of disease but actually presence of health and well-being. This well-being can be accomplished by actively making choices to promote our health and prevent disease.
Wellness is an active process of becoming aware of and making choices toward a healthy and fulfilling life. Embarking on a wellness journey is a process of searching for the appropriate "tools" to make you a healthier and happier person. Ultimately, this determines how you look, feel, interact, and thrive in life.
We at Embee Plant Physicians believe there are 3 crucial components to health and wellness — Nutrition, Exercise, and Stress Management. The blogs we have published to this point have endeavored to provide you with information on these topics. With the above in mind, our non-profit, Peaceful Planet Foundation, has organized a "Wellness Retreat." In this retreat, many Houston based experts will share with you their knowledge and passion of plant based nutrition, yoga, and meditation. We hope that these "tools" help you progress on the path of achieving optimal health and wellness.
Our goal, via this blog and our first annual wellness retreat, is to change the current health care paradigm from the current state of disease management to one that focuses on disease prevention, disease reversal and mental/emotional well being. The picture above shows the way chronic diseases are currently treated by the medical community. We are mopping vigorously and diligently with pills and procedures but ignoring the root cause of our problems, which is most often related to our lifestyle. The new field of Lifestyle Medicine encourages us to turn off the faucet instead. https://www.lifestylemedicine.org/
However, to turn off the faucet, you need the right tools.  Through evidenced based research, the field of Lifestyle Medicine shows that optimal nutrition, exercise and stress management are key components to a healthy, happy and vibrant life.
If you live in or around the Houston area, we hope you will join us for the upcoming Peaceful Planet Wellness Retreat on Saturday, October 6. Here is the link to register – https://peacefulplanetfoundation.org/yearlyretreat/
If you are not able to join us for the retreat, we want to encourage you to bring health and wellness into your life. We are here to support you on your journey and as always, your questions and comments are most welcome. Here are a few ideas to get you started. Go to a yoga class near you. Try meditation or mindfulness classes. Go out for a walk in nature. Take time out for self care. You deserve peace, health, and wellness. Let's work together to improve our individual health and wellness, and the health and wellness of our community.
Be well.
Leave a reply