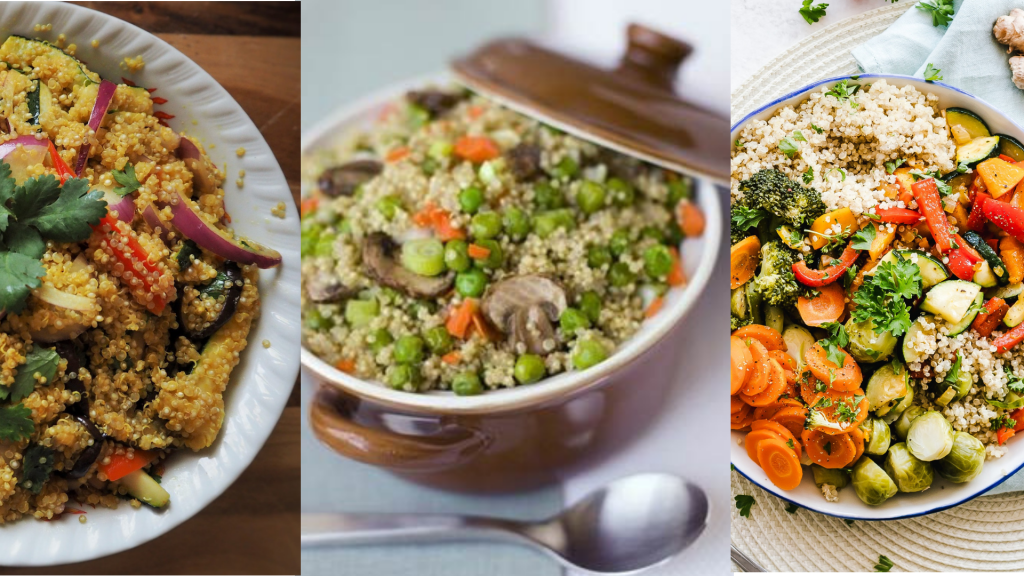 If you're looking for a delicious meal to enjoy that is easy, hearty and yields seconds, look no further. The sweetness of the sweet potatoes, paired with the tang of the mustard vinegar dressing is one of my favorite flavor combinations. I also love the texture of quinoa adds paired with greens and potatoes.
Once you've learned to make this as a base, feel free to experiment by adding roasted veggies such as carrots, broccoli and brussel spouts and beans/legumes like cannellini beans, black beans, chickpeas or lentils. Until then, lets keep it simple 😊
Ingredients required:
2 medium sweet potatoes
½ cup quinoa
3 – 5 cups of super greens or choice of mixed greens
¼ diced white or red onion
1 whole diced bell pepper
¼ cup of mustard vinegar dressing
A few notes: If I'm baking sweet potatoes, I'm baking more than two. The salad only needs a couple, but no reason not to bake 5 – 6 so there is a healthy option ready in the fridge once the salad is gone.
With the greens, chose greens you like. My favorites for this salad is a mix of red leaf lettuce, spinach and kale. To make it easier, I'll often add the super greens box mix from Sprouts (spinach, baby kale, mizuna and chard) to red leaf lettuce and call it a day.
Okay here we go!
Directions:
– Pre heat oven to 400F
– Wash sweet potatoes, pierce with a knife and place on baking sheet lined with parchment paper in oven for 40 minutes.
– Add 1 cup of water to small pot (Optional: 1/2 squeezed lemon for flavor). Add ½ cup of quinoa to pot. Bring water to a boil. Reduce heat to simmer on medium and simmer uncovered until quinoa has opened and water evaporated, appox 20 – 23 mins. Remove from heat and cover with lid for 5 min to allow quinoa to open.
– Dice white onion, and bell pepper
– Add 3 – 5 cups or large handfuls of super greens to large salad bowl
– Add 1/2 cup quinoa over super greens.
– Once sweet potatoes are soft and the skin easily peels off, remove the skin and cut into 1/2 inch squares and add to salad
– Add diced red peppers and onions
– Gently fold contents together before adding dressing
– Additional herbs & spices; rosemary, tyme, fresh cilantro leaves or fresh basil leaves.
Dressing:
Add 1 tbsp of mustard of choice to a jar with lid, Dijon or yellow mustard recommended.
Add 2 tbsp of apple cider vinegar
Add 2 tbsp of balsamic vinegar
Add ½ tsp of garlic
Shake jar to mix ingredients.
Add more mustard/vinegar/garlic to meet your taste/texture preference
Leave a reply